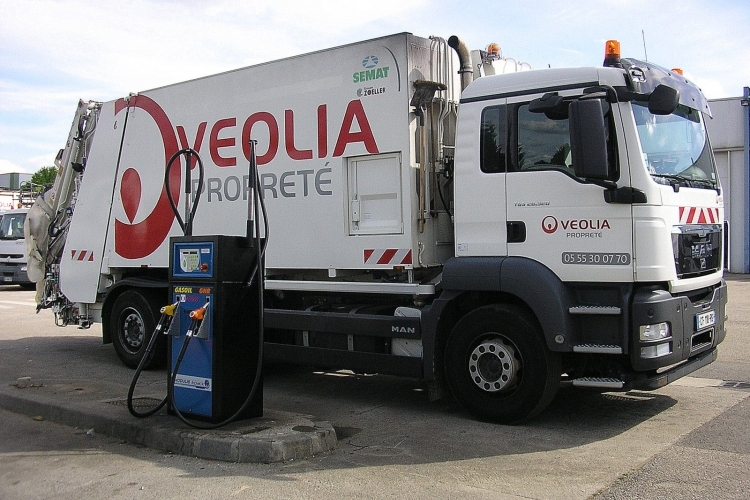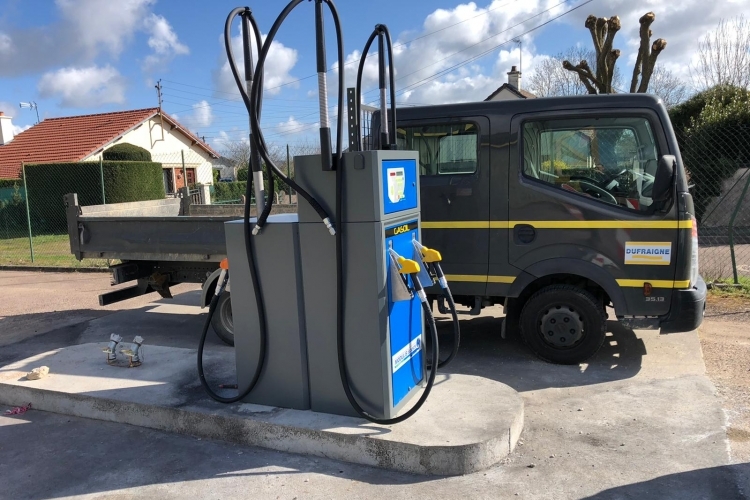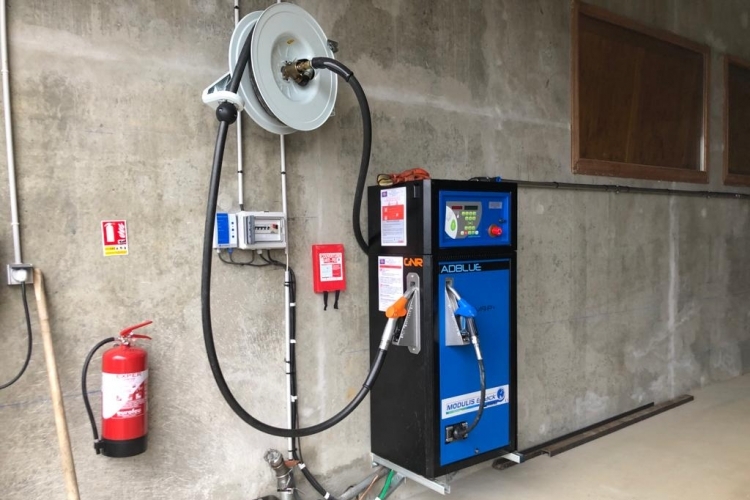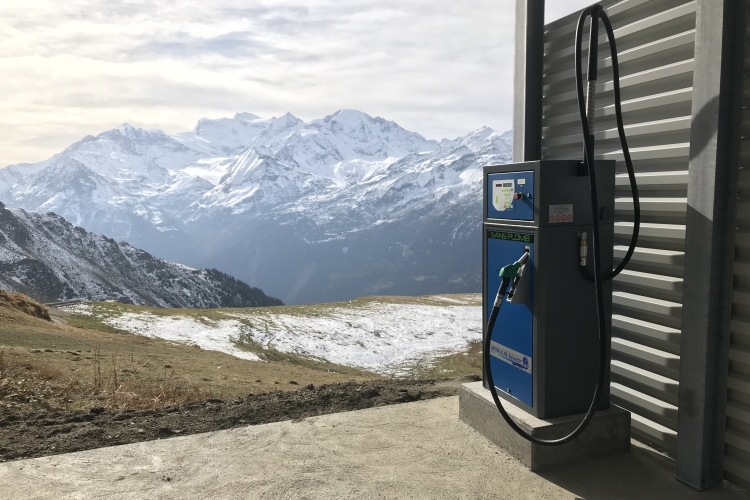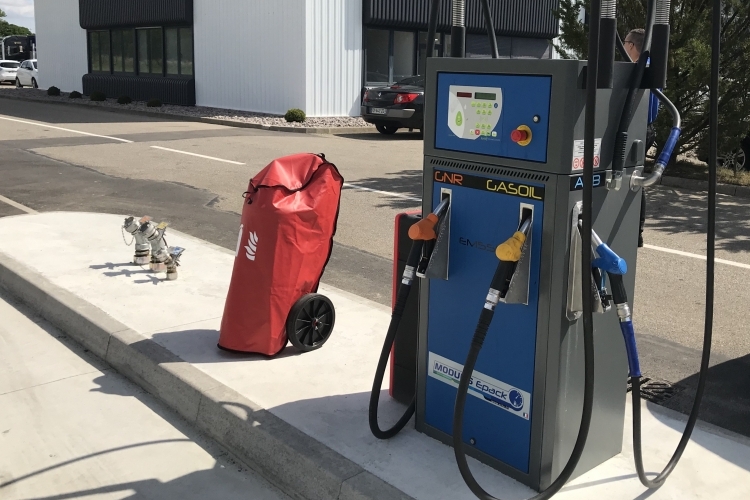 Range of flow rates
Single: 3, 5, 8, 9, 10, 12, 24, 48, 60m3 per hour.
Double: 3 et 3, 3 et 5, 5 et 5, 3 et 8, 5 et 8m3 per hour.
Adaptable device: unlimited number of products for a single dispenser
Chassis and bodywork
Electro-galvanised/aluminium sheet metal
Chassis with textured bellaria colour gloss paint
Blue bodywork
Key locks on doors
Hydraulic unit
Self-priming pump with adjustable by-pass, filter and air separator, check valve incorporated
Commercial accuracy flow meter Flameproof TRI motor 230/400V 50Hz ATEX
Pump drive with belts and pulleys (adjustable tension)
Pulse transmitter
Double channel pulse transmitter powered on anti-seize bracket
Factory fitted Epack logic controller
Fractional litre counter
Backlit LCD screen for user dialogue 16-key sensitive keypad
Simultaneous multiplexed distribution (up to 10 products or functions managed) Configurable flow reports
Volume predetermination
Products adapted to each of your uses:
Single or multi-product dispenser
Low module
Offset distribution bollard
Offset litre display
Side or front nozzle
Automatic winder or support rod for hose
Anti-removal safety connector
Range with Guaranteed French Produced label.
videos
Modulis dispensing equipment
more information
information
Your commercial agency:
43 bis, rue de Lorraine - BP 10
88560 - Saint Maurice-sur-Moselle - France