Our company, Erla Technologies SAS, has specialised for more than 25 years in designing, manufacturing, installing and maintaining a huge range of innovative equipment with Guaranteed French Produced certification and intended for storage, distribution and management of petroleum products, biofuel, Adblue and industrial and chemical fluids.
Erla Technologies develops made-to-measure solutions which are adapted to its clients' specifications requirements for storage, distribution and management of hydrocarbons, chemical products and industrial fluids.
Our company supplies its clients with
Design: development of its own equipment with its integrated design department
Manufacture: construction, assembly and tests in respect of ISO 9001 standard
Installation: in France and abroad of equipment by teams of qualified technicians
Customer services: preventative and curative maintenance of installations on sites, telephone assistance service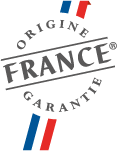 Erla Technologies provides complete and personalised solutions
MOBIPACK portable service stations: solution for storage and distribution of leaded/unleaded petrol, diesel, fuel oil, red diesel, Adblue and industrial fluids in single- or double-walled tanks
MODULIS dispensing equipment: pump for service stations and fuel depots with integrated meter and logic controller
BIOPACK dispensing equipment: mixer pump and biofuel distribution logic controller (ethanol and biodiesel)
ETAG automatic vehicle recognition device
Solutions for Adblue® :
ADBLUESAT: range of Adblue® dispensers conforming to Euro 5/6 standards
ADBLUEPACK: tank dedicated to Adblue® storage with integrated dispenser and logic controller
Machines and filling interfaces made to measure
Thanks to its expertise, Erla Technologies has developed its own management system (level sensors, Epack management and monitoring logic controller and software.
The range of Epack logic controllers and software meet the requirements of companies of all sizes for providing security to, managing and analysis of stocks and transactions for fuel, lubricant, additive, industrial and chemical fluids. Epack also provides analysis of vehicle use and their fuel consumption thanks to Etac GPS geo-tracking.
Storage, distribution and management solutions for fuel and chemical products which correspond to the needs of a wide range of sectors:
Passenger and freight road transport
Passenger and freight rail transport
Sea, river and lake transport
Public works
Airport and aerodrome zones
Waste collection
Automobile, oil and chemical industries
Local authorities and national administrations
Armed forces
Erla Technologies provides its clients with a team of qualified technicians and a network of skilled professionals in order to guarantee installation and maintenance of their equipment.
Thank you for taking an interest in our company and if you have any further inquiries we would be glad to assist you.