about us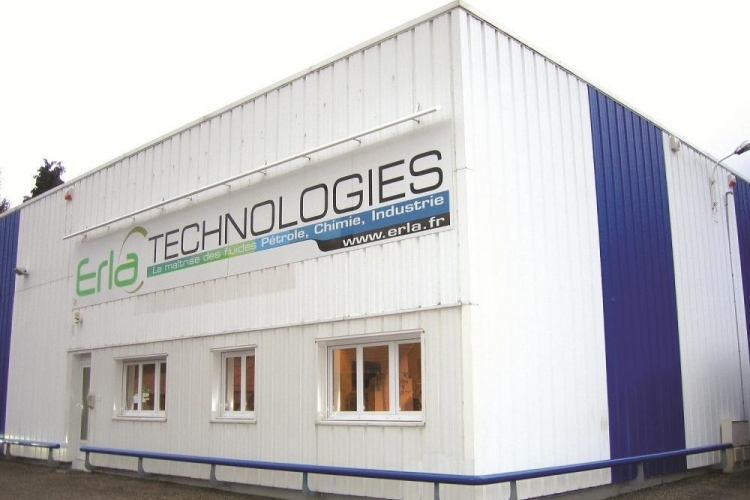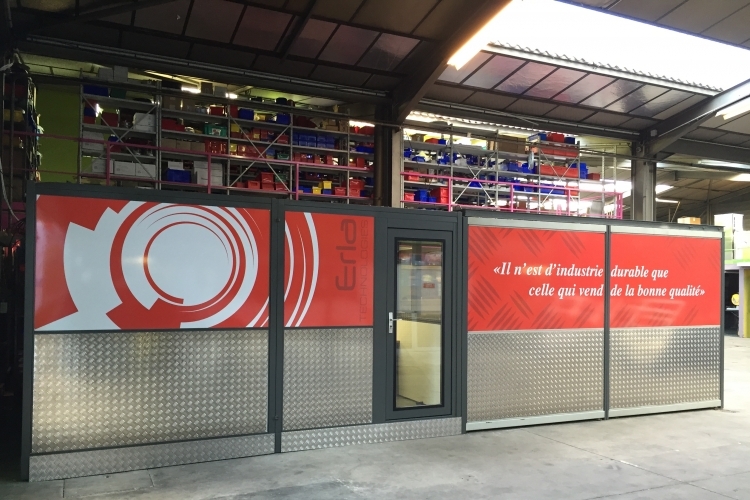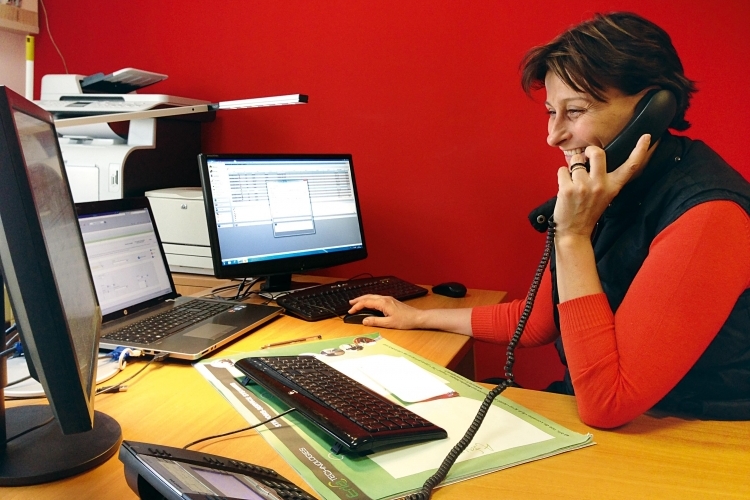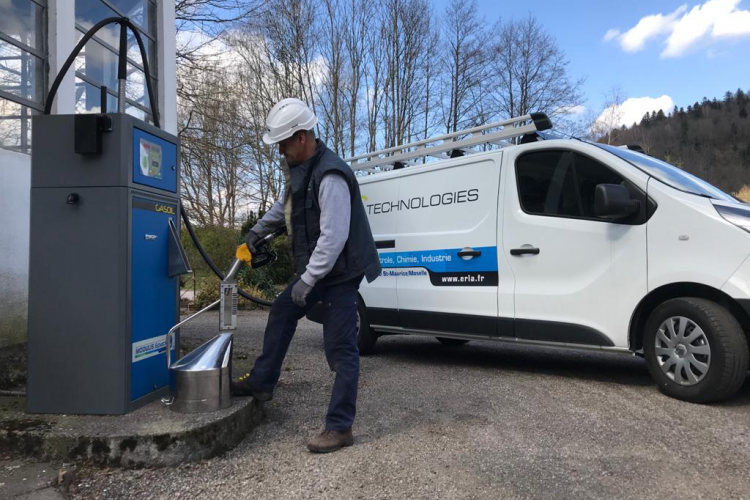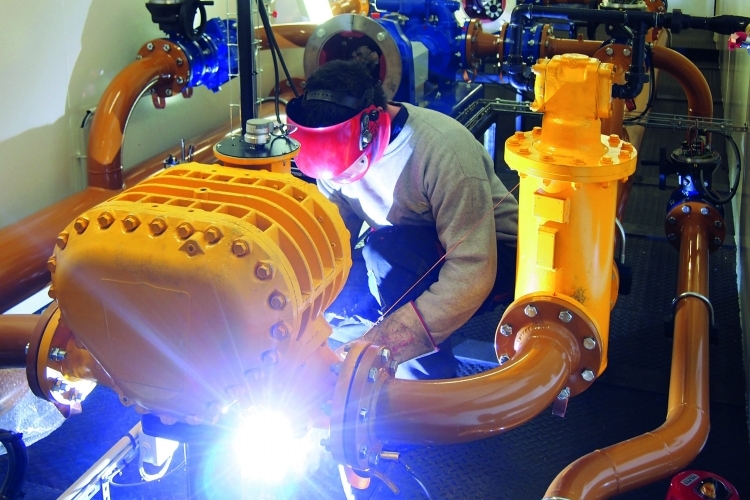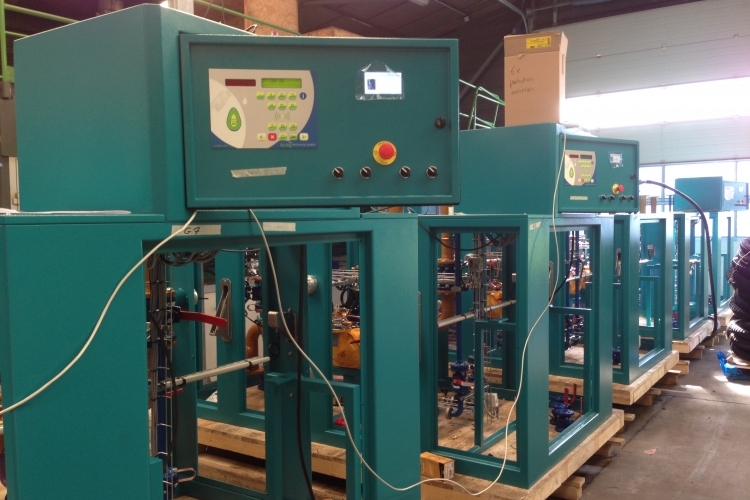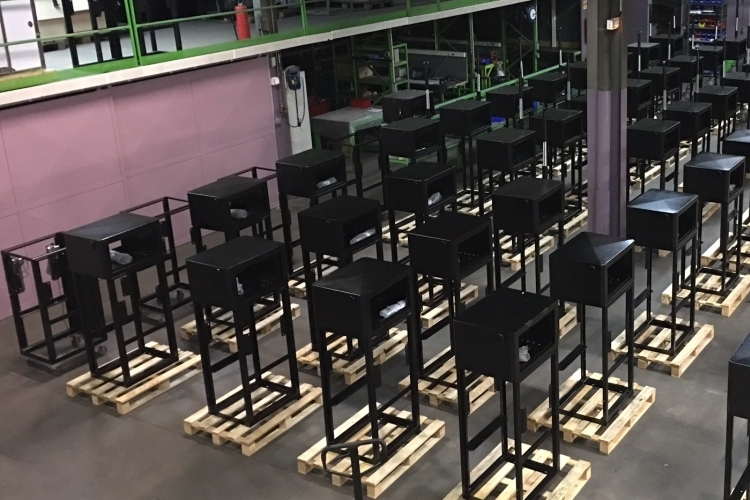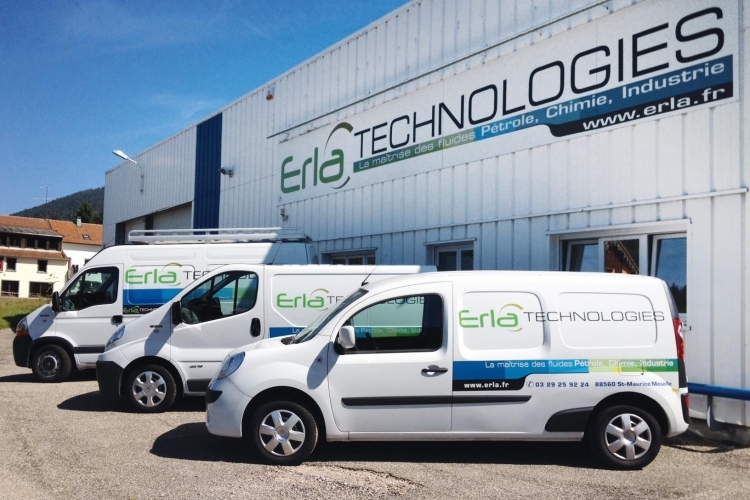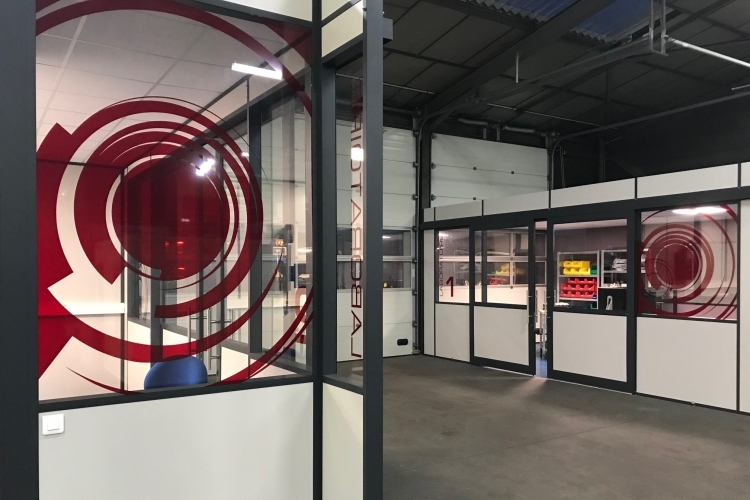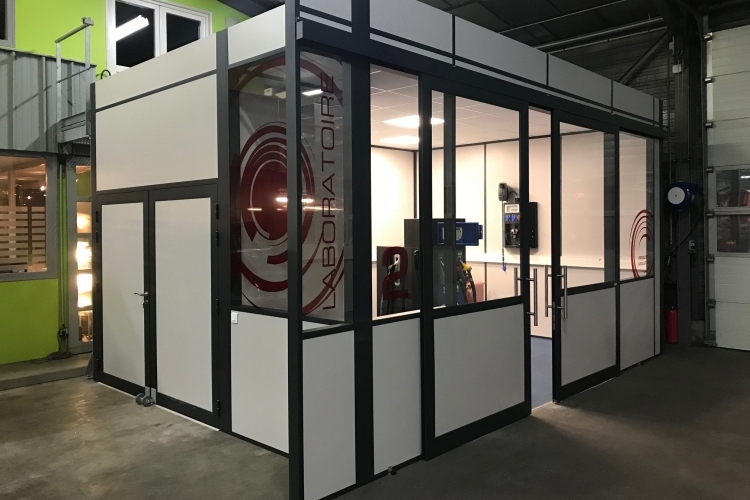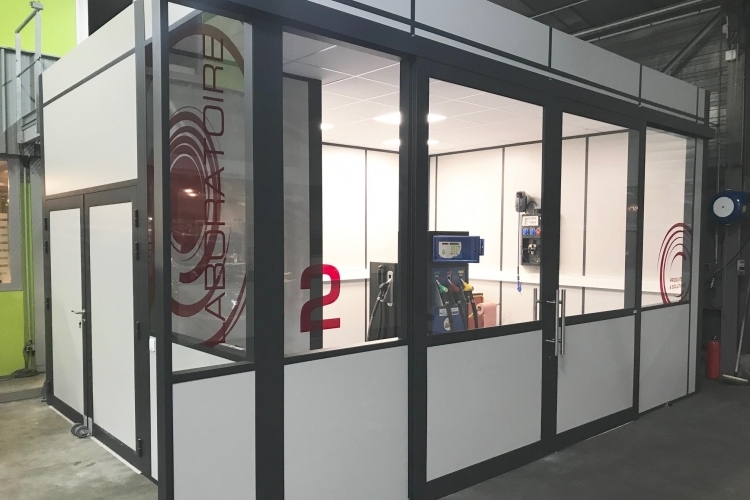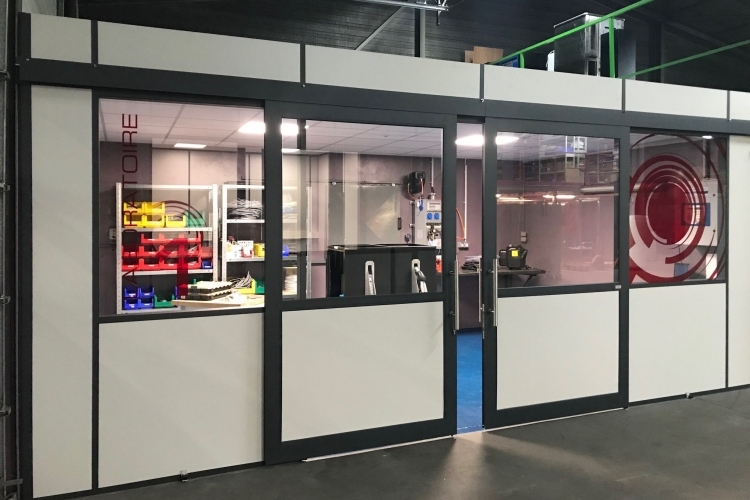 Service station design, manufacture and installation: storage, distribution and management systems for petroleum products, Adblue and industrial fluids.
Our company, Erla Technologies SAS, was founded in 1991 by its current CEO Eloi Vuillemin and it handles the design, manufacture and installation and maintenance of innovative technical equipment for storage, distribution and management of petroleum products, biofuel Adblue® and associated industrial and chemical fluids.
Our equipment is aimed at companies which have a fleet of vehicles and machinery who wish to control the management of their stock and consumption of Diesel, Leaded/Unleaded Petrol, Red Diesel, Fuel Oil, Biofuel, Adblue and other industrial and chemical fluids. We also handle made-to-measure units for the automobile and chemicals industry.
Erla Technologies is organised around a highly skilled team including:
Our engineers with skills in many different areas and who work together in our design department to design and plan complete turnkey installations
Our qualified operators for production and development of products
Our deployable technicians to oversee installation and maintenance of equipment
Our managerial and commercial teams
In addition to our own teams, we also have a network of certified agents and fitters for installation and preventative and curative maintenance of our materials onsite in France and abroad.
Erla Technologies is at the very heart of innovation and is the designer and manufacturer of the MODULIS range of fuel dispensing equipment, of MOBIPACK autonomous mobile service stations, of the ETAG automatic vehicle recognition device, of EPACK fuel consumption management software and logic controllers and of ETAC GPS onboard modules for fleets of vehicles and machinery.
Our policy of investing in research and development allows our company to file patents on a regular basis and thus to keep a considerable lead over our competitors.
Our stated desire for innovation has been rewarded with several distinctions.
Innovation Trophy awarded by the Vosges Chamber of Commerce and Industry
Environment award from the Société Industrielle de l'Est
First prize for innovation at the Convention of French Mayors in Paris
Export trophy - Etoiles de l'économie awards CPME (Confédération Générale des Petites et Moyennes Entreprises – General Confederation of Small and Medium-sized Enterprises)
Erla Technologies has chosen to design and manufacture its equipment in France.
Our company thus obtained the Guaranteed French Produced label for all of its ranges of products.
Thanks to our ''Made in France'' knowhow, we commercialise our solutions in France and abroad, which is where we make more than 50% of our turnover. /The technological solutions we offer, the reliability of our products and the quality of execution of our services allow us to respond to the needs of countries which border France and which have very high technical and qualitative standards (Switzerland, Germany, Belgium…) but also to take up a position and develop on the major export markets (Africa, Asia, Far and Middle East, America).
Thanks to our knowhow, Erla Technologies has gained the trust of a solid a wide clientele:
RATP Paris, VEOLIA PROPRETE, SITA, SAR KSA, SNTF Algeria, SNCF, INFRABEL Belgium, DEFENSE MINISTRY Algeria, NISSAN Spain, TPG Geneva Switzerland, Transport Neuchâtelois Switzerland, RATP DEV, CAM Monaco, Groupe NICOLLIN, PAPREC, COVED, DERICHEBOURG, TRANSDEV, KEOLIS, Groupe KUNEGEL, CGN Lausanne Switzerland, CERN Switzerland-France, Groupe TRANSALLIANCE, CAT, OPEO Switzerland, Groupe MALEZIEUX, Liaudet Pial Switzerland, SARP, Groupe RENAULT, Groupe PSA, BMW, GM, EUROVIA, EIFFAGE, TSO, IVECO, OPEL, EVOBUS, IRISBUS, ROLLS ROYCE, SCANIA, TATA, ADP Paris, Groupe AEB Branger, AIR TOTAL, AVIA, MIGROL, TOTAL, AIR BP, ALDI, AVIS, CASTROL, MICHELIN, COMPANIE DES ALPES, LECLERC, MIGROS Switzerland, BOLLORE, SANEF, Gendarmerie Nationale, SEA French Army, INRA, Rennes Métropole, Dijon Métropole, VILLE DE LAUSANNE Switzerland, Carrières HERVE, Balastières HELMBACHER, DEMENAGEURS BRETONS, LAFARGE, CALDEO, Autocars SUZANNE, ROUXEL Transports, ARCELOR Luxembourg, SCREG, Groupe PEDUZZI, FORCLUM, COLAS, CLIMENT TP, INEXIA, LOSINGER Switzerland, Groupe PORTMANN, SODEL, SAPAM, BESIX Belgium, SARLAT Switzerland, SATA, SOGEA, YAPI Turkey, IKEA, FREY Automobile, SDIS, Carrières du Boulonnais, BEAUSEIGNEUR, CROUVESIER, ROCHATTE, COLSACO, MACHTOOLS USA, SANITRA, SOVAB, QUIL, CFF RECYCLING, BENNETT PUMPS USA, BLACKMER ... we thank them warmly for their confidence in us.
information
Your commercial agency:
43 bis, rue de Lorraine - BP 10
88560 - Saint Maurice-sur-Moselle - France